Newest Scrapbooking Products
Useful tips and tricks
We have collected several useful tips and tricks on our blog. They will answer your questions even if you are a beginner or an advanced scrapbooker. We help you to choose the right tools, share our experts' honest experiences and guide you through the latest trends.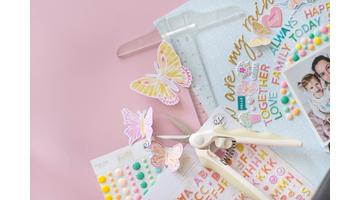 Free Workbook
Create 8 Scrapbook Layouts
 

in 30-day Challenge

Try something new and improve your skills. Learn and practice to become better at your loved hobby. During these 30 days, you will discover new ideas, may be pushed out of your comfort zone, and for sure be charged with creative energy. What is more, you will have 8 brand-new scrapbook pages in your hand at the end.

Ready to take action and create, practice, and have fun?

 
#PinkAndPaperShop
Let's be Insta-friends! Get to know us, see awesome papercraft ideas and peek behind the scenes.