Bella BLVD Make Your Mark layout
Mona Tóth
28/08/2017 07:12:50 PM
Hi everyone! I can't even explain how excited I'm presenting my first layout on Pink and Paper's blog! :) 
I brought a blossomed loving layout, which is made from the collection Bella Blvd - Make you mark. I have cropped all the flowers from the paper Magnifique, glued them to white cardstock and finally I glued a vellum paper to the layout.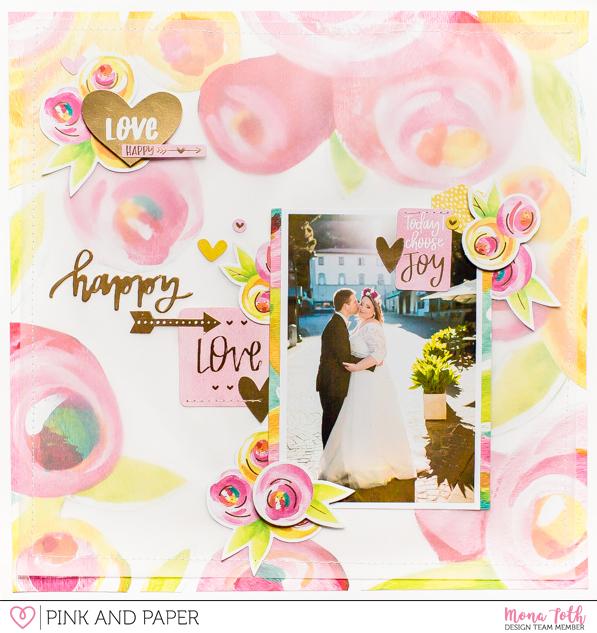 I selected those die cuts and stickers which are appropriate for the mood of the layout. I also cut a wonderful gilded "love" card from Daily Details paper. 
From the many embellishments my favorites are the gilded flowers and stickers (So all of them! :D). The utmost surprise for me was how thick and high quality stickers are in the kit.
In the final phase I have sewed around the layout and some embellishments with white thread with a sewing machine. Thank you for stopping by and have a happy week! :)  Mona