Turn The Page Scrapbook Layout
Mona Tóth
04/10/2017 09:03:25 AM
Hi, how are you with sewing? After I got my sewing machine, I love to use it on my scrapbook layouts. Welcome this colorful and sewn layout.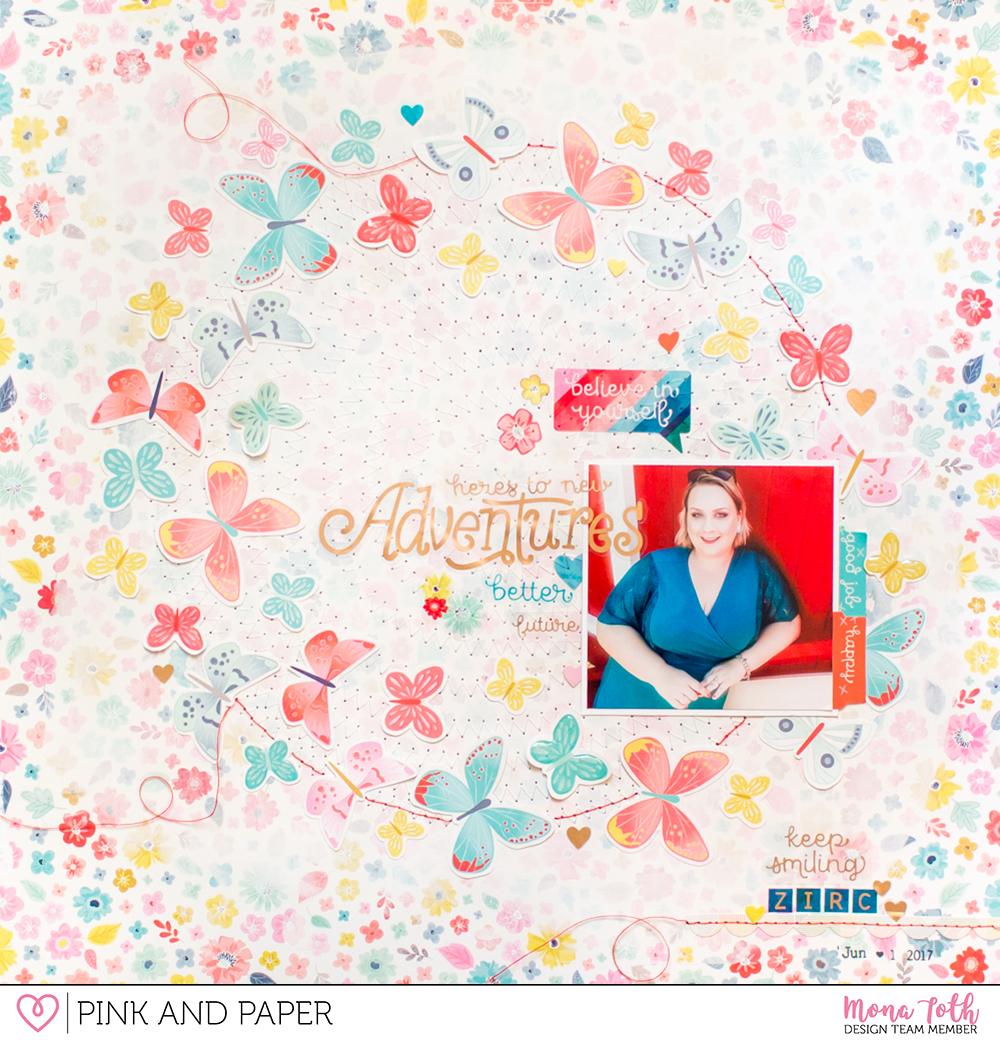 I used Pink Paislee - Paige Evans Turn The Page collection to make this 12x12" layout. The base is the 12x12" 18 scrapbook paper, because I was captivated by its floral charm. I used Gesso to soothe the vibrant colors in the middle and after this I sewn it spirally.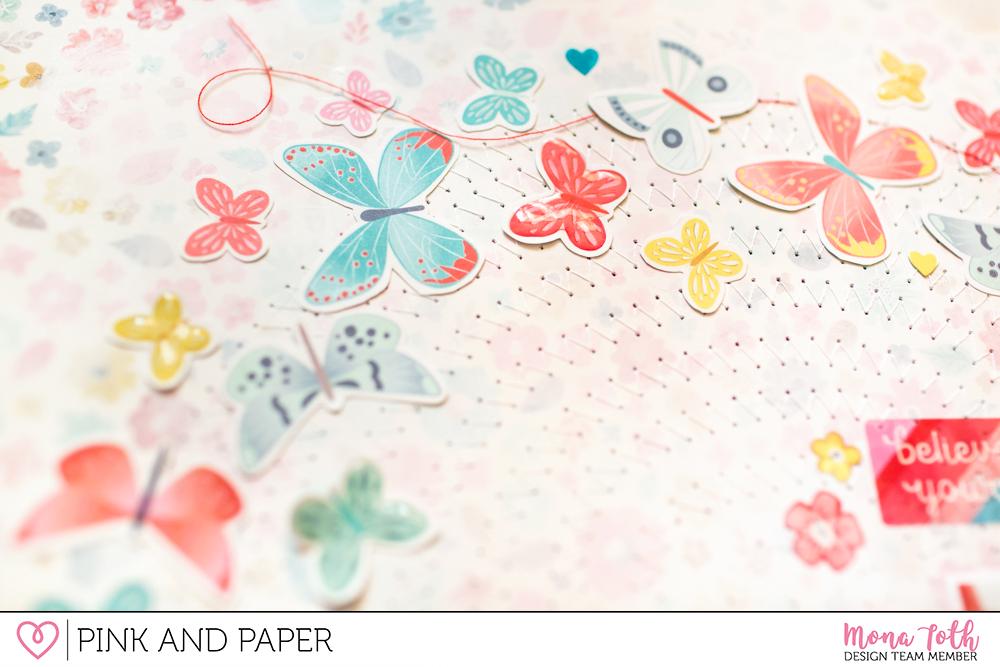 After placing the photo I used two embellishments. First, I cut all the butterflies from the 12x12" 04 scrapbook paper, but only those witch matched the colors. Next I put these butterflies in a circle on my Turn The Page layout. 
On some butterflies I used Nuvo Crystal Drops so they became 3D embellishments. 
My absolute favorite from the collection was the Turn The Page Sticker Book. It contains lots of useful things like Acetate stickers, classic Word stickers or the usual quality Embellishments. The layout got a classy foiled and rose gold "Heres to new adventures" title. I also put on it the place of the photo (Zirc), because there are Foiled Word Stickers in the book, too. Finally I placed lots of cute hearts on the layout.
Thanks for checking and I hope you like my creation. Waiting for you next time, too! Mona