How to Clean Stamp Sets in 4 Easy Steps
Mona Tóth
12/11/2019 02:56:14 PM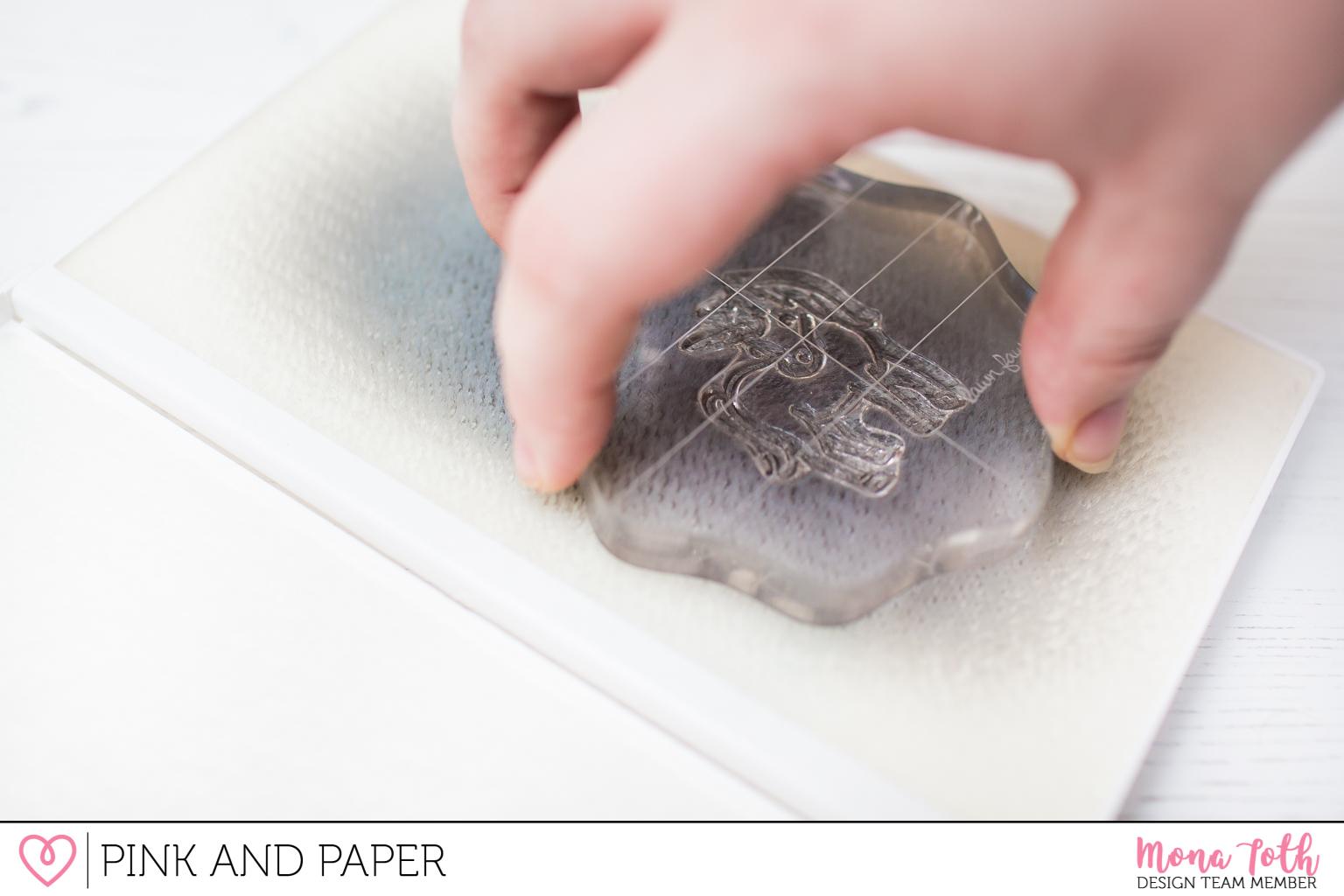 We often get the question of how to clean stamp sets, so we thought to guide you through a simple and easy process. Clear Stamps are pricy, so if you want them to last long it is highly recommended to give them some love and care after every use. Stamp cleaning starts with the right tools and products. In this post, Mona Tóth shares her experience and process. 
Stamp Cleaning Supplies
Hero Arts - Clear Design Scrubber Pad
Hero Arts - Ultra clean spray
Lawn Fawn - Shammy
StazOn All - Purpose Cleaner Spritzer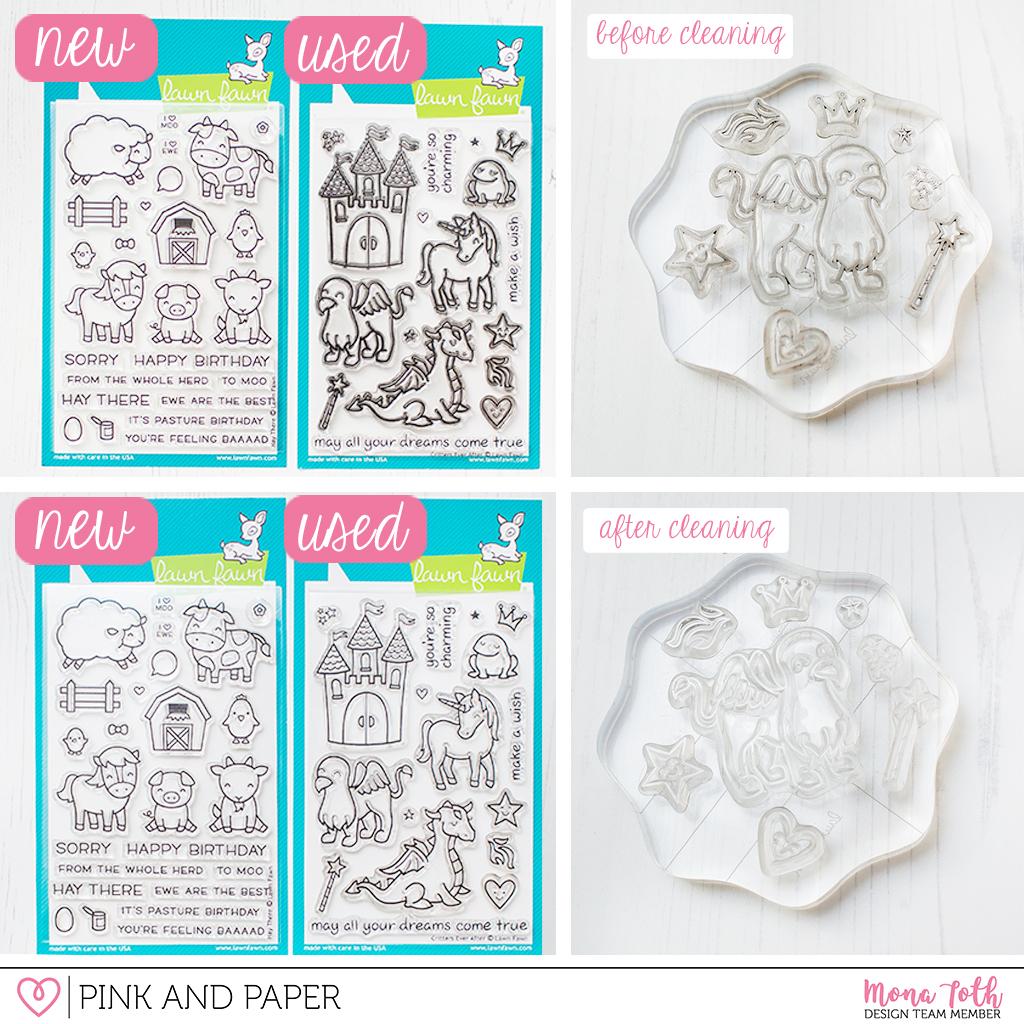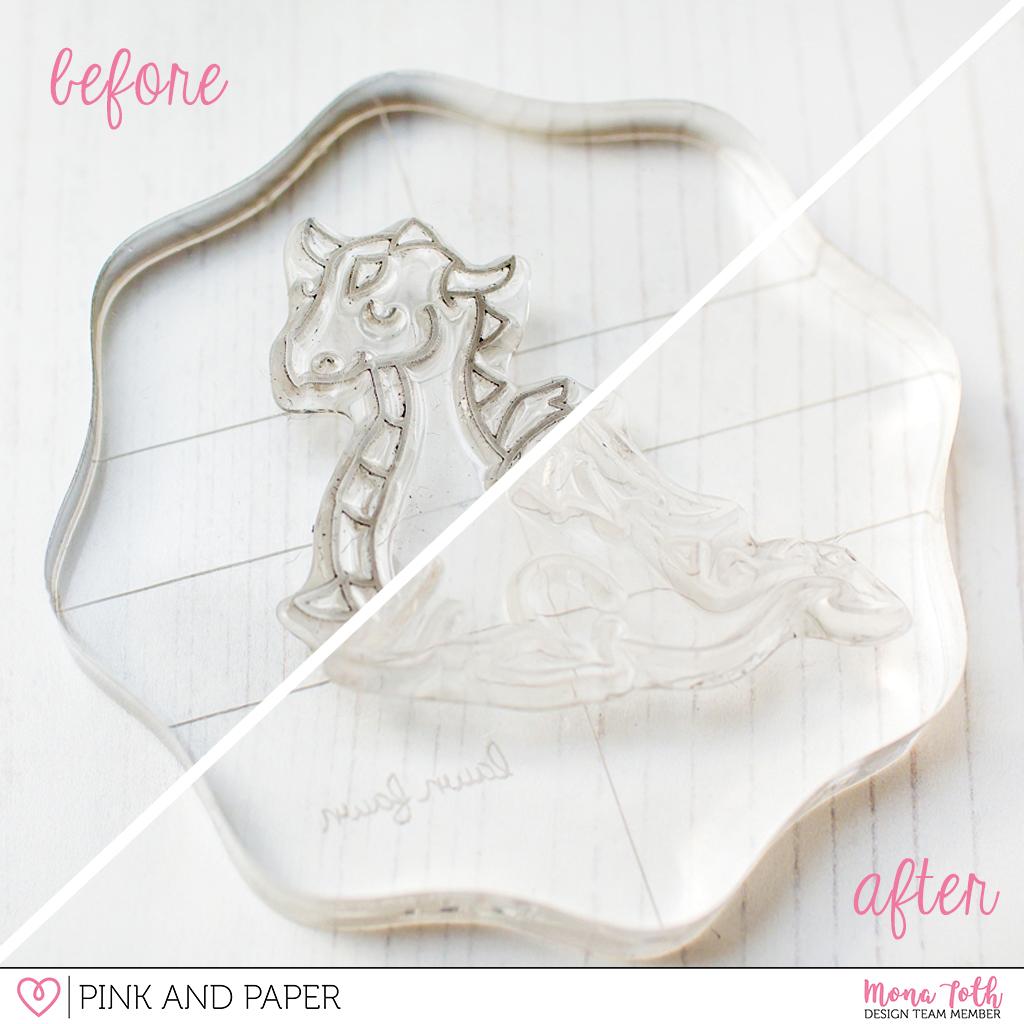 How to Clean Stamp Sets Step by Step
1. I love my stamps so much and I would like to use them for a long time therefore I pay attention to their cleaning! First, wipe the stamps with Lawn Fawn - Shammy with the dirtier side, then with the cleaner one. With this trick, your favorite Lawn Fawn - Shammy will also last longer.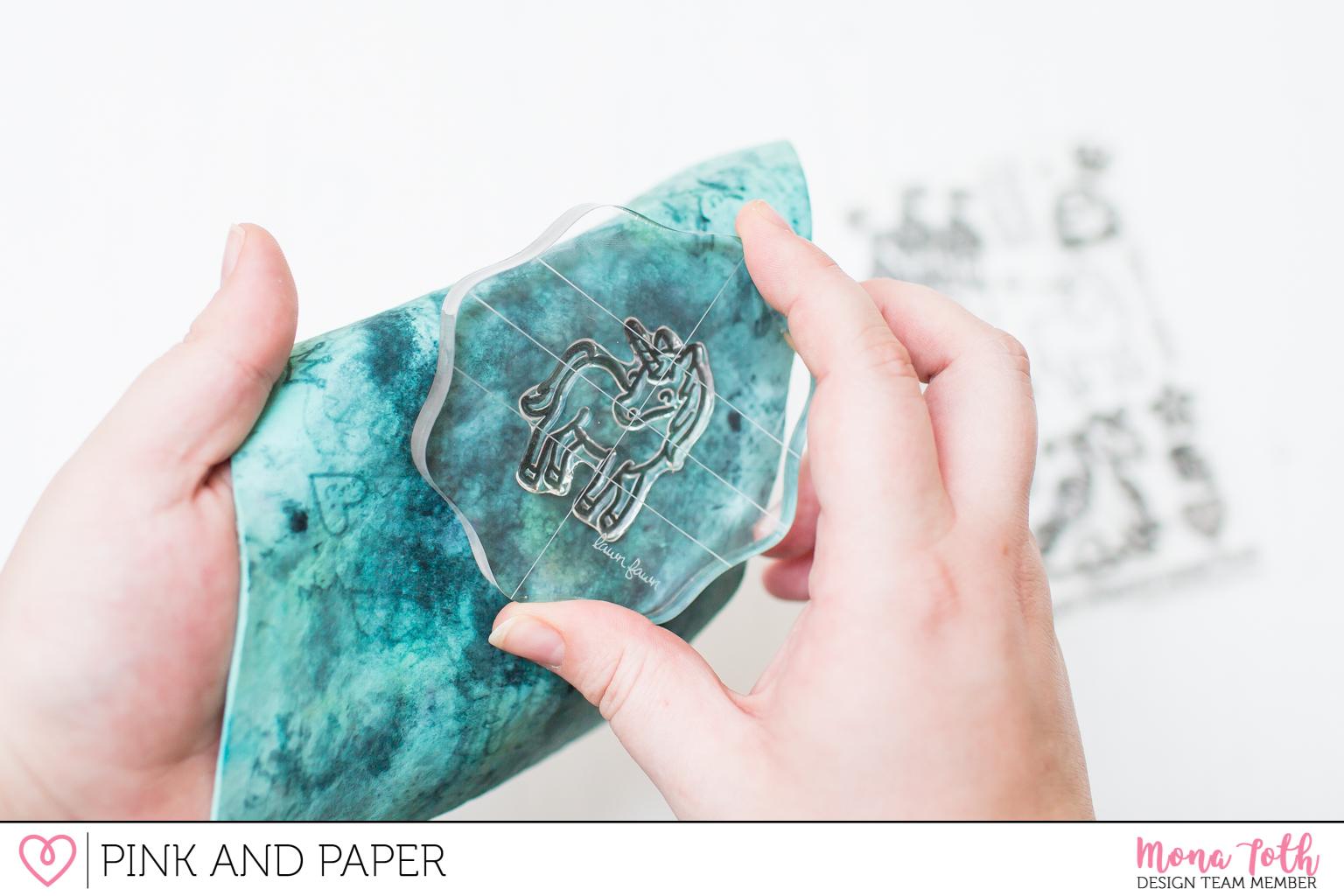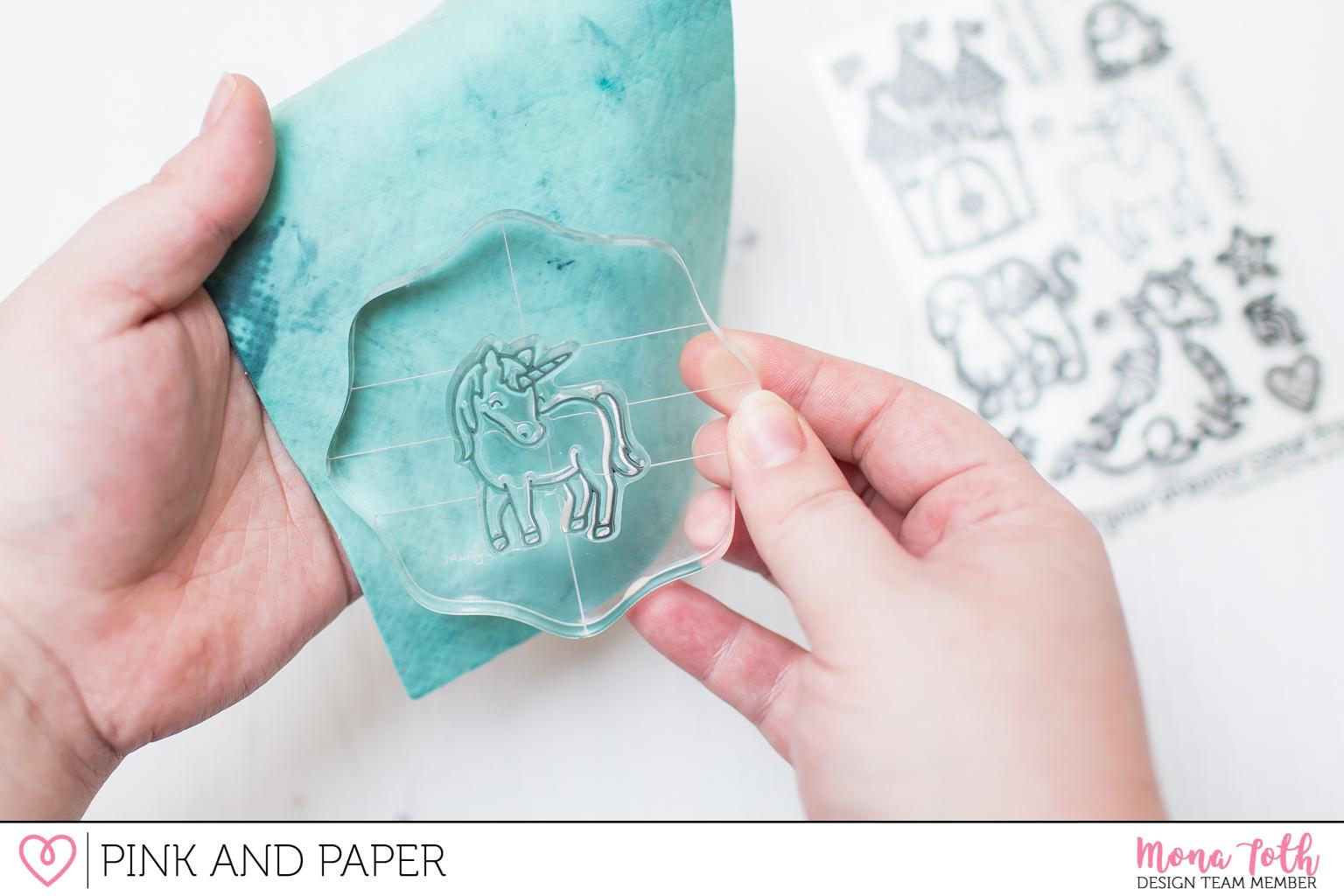 2. After this, my stamp is relatively clean but the truth is it's still covered with ink. This remaining ink does not affect the stamping, however, ink in the tiny spaces can be bothering. For ultimate cleaning, the solution is the Hero Arts Clear Design Scrubber Pad and the Ultra clean spray. It is super easy to use. I spray two times on the thicker side of the Scrubber Pad (it is removable and can be cleaned easily).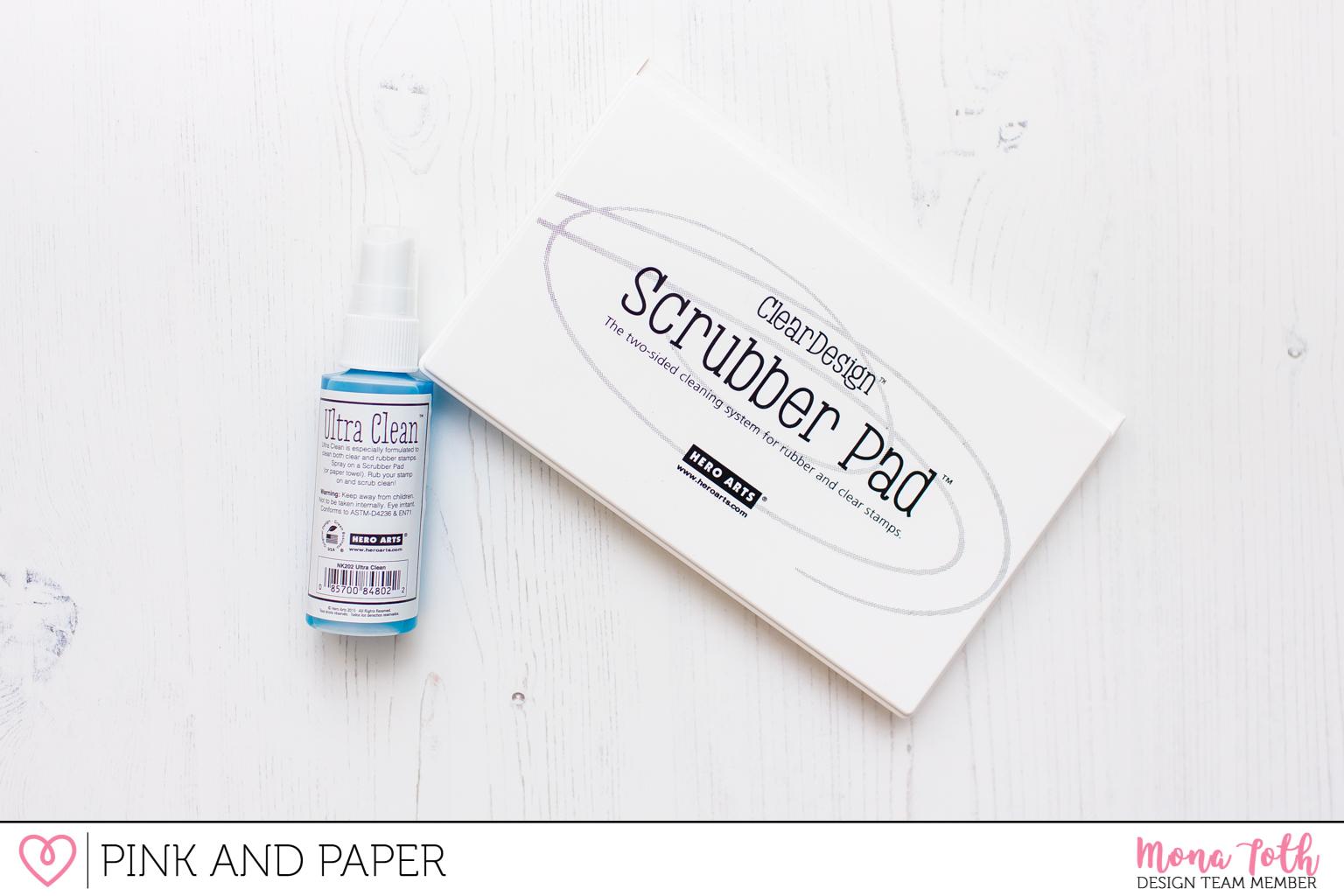 3. After, I prepared the Hero Arts Clear Design Scrubber Pad I rub the stamps on the pad for 5-10 seconds. Use an Acrilicy Stamping Block for better results. The time depends on the stamp, if it's dirtier you need to rub it longer.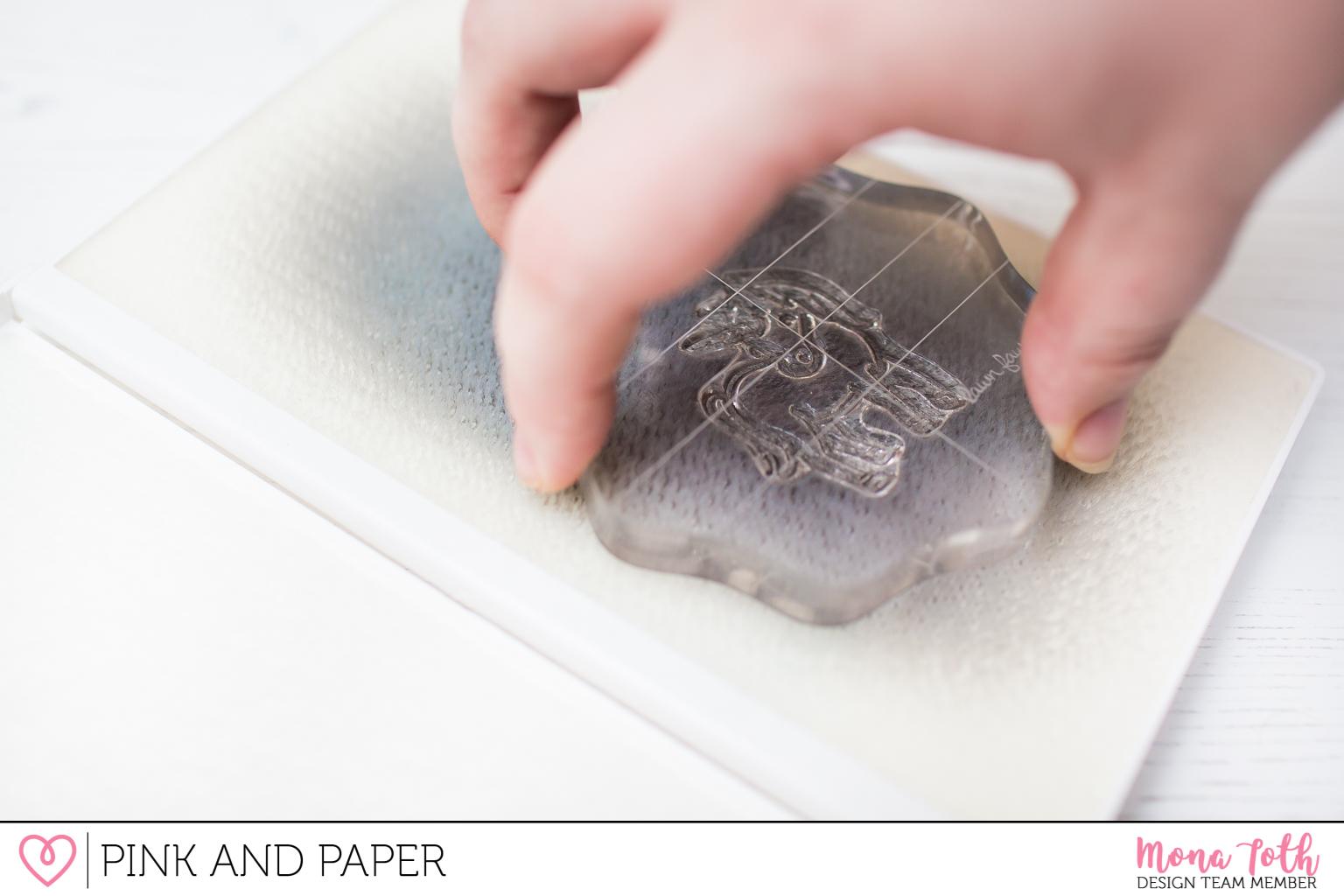 4. After this, turn the pad and use the dry side. I wipe the stamp 3-4 times. You are ready with the cleaning! Yay!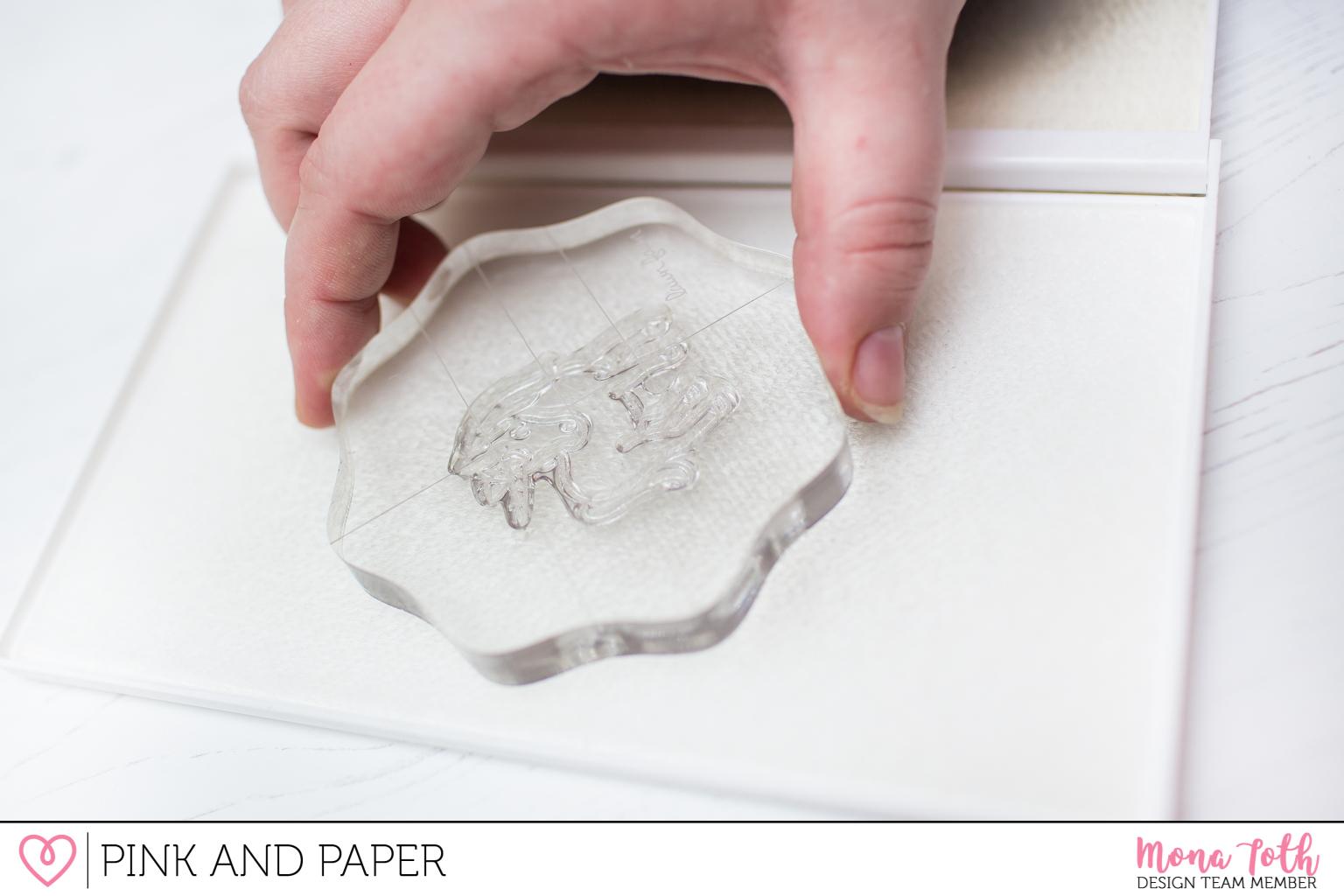 The result is stunning! Now you know how to clean stamp sets and keep them in perfect condition! 
I highly recommend getting the Hero Arts Clear Design Scrubber Pad and the Ultra clean spray. I already cleaned all my stamps with it and I love it so much! With the help of these two super items, you can maintain your stamps condition.
Cardmaker and Content Creator